Mattress Firm

2021

print

radio

Junk Sleep. It's the kind of sleep you get from a mattress that isn't right for you.

When Mattress Firm launched their new

campaign platform

, we helped tackle radio and print.






PRINT



When Mattress Firm announced their Junk Sleep campaign to the world, we took out a full page ad in the Wall Street Journal to share the dawn of a new, well-rested era. This is the CEO of Mattress Firm's arm holding the ad we made and sharing about it on his LinkedIn.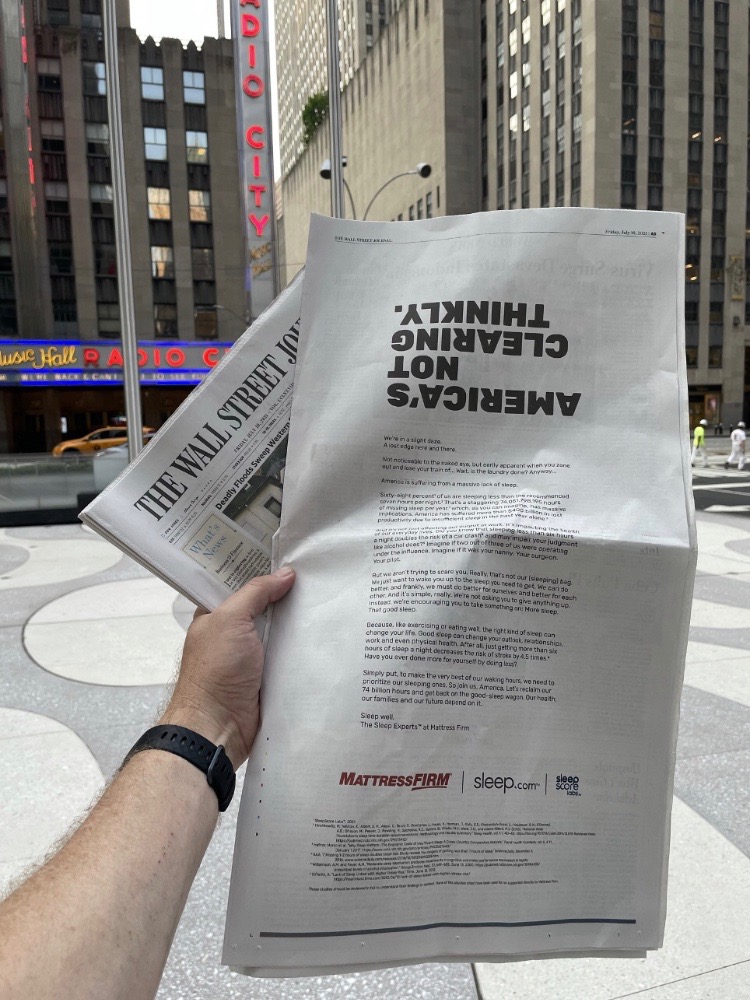 RADIO



Some classic radio ads featuring victims of junk sleep who find themselves making pretty dumb mistakes when they're too tired:



Made @ Droga5
CD: Matty Smith
CW: Brendan Dimech